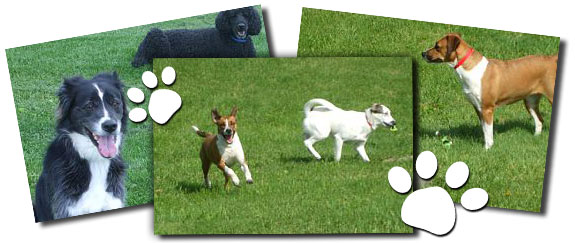 For more than 20 years, the friendly staff at Airy Pines Boarding Kennel has been providing first-rate care for the wide variety of four-legged friends who visit our kennel. Large or small, we love them all and this shows through the compassion that our staff gives each and every dog in our care.
Wondering what makes Airy Pines different? From our spacious acreage to our unlimited playtime, we cater to your dog's every need by offering the appropriate facilities and resources to do so. Plus, we update our Facebook page on a regular basis with pictures of our furry friends who are visiting us, so no matter where you are you can log onto our page and see your pet!
At Airy Pines, we understand that your dog is truly your best friend and we strive to treat them like one of ours, too!